Douglas Rainville, Senior Director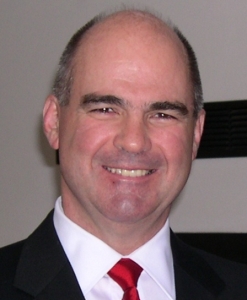 Mr. Rainville is a trusted advisor to CEOs, senior management and boards of directors.  He provides results-driven leadership to middle market companies to improve the profitability of their operations and strengthen their financial infrastructure.  For the past twenty-five years he has worked as chief financial officer and chief operating officer for privately held businesses.  Mr. Rainville provides companies with structure, controls, and financial and operational insight to consistently improve their performance.  Mr. Rainville has implemented comprehensive solutions for clients in technology, manufacturing, distribution and professional services.  He has also spearheaded a dozen acquisitions and joint ventures with a market value over a quarter billion dollars.
Prior to joining Neptune, Mr. Rainville prepared Ames Safety Envelope Company, a $50 million privately-held paper goods manufacturer, for a successful sale to a strategic buyer.  Mr. Rainville led a strategic acquisition that tripled the size of Heartland Information Services, a $35 million provider of internet-based medical services.  As CFO/COO for CiviGenics, Mr. Rainville successfully completed the conversion of 14 separate accounting systems into one enterprise-wide system, reducing monthly reporting time from four weeks to 1.5 weeks.  At Bess Eaton Donut Flour Company, Mr. Rainville managed the sale of the company to a strategic buyer for 4x the amount of an initial unsolicited offer.  Mr. Rainville has held senior financial positions with Digital Equipment Corporation and Home Insurance Company, both multi-billion dollar companies.  Mr. Rainville began his career in the tightly managed world of defense contracting with Northrup Corporation, a $5 billion company.
Mr. Rainville graduated magna cum laude from the University of Massachusetts and earned an MBA from the Olin Graduate School of Business at Babson College, where he served as an Adjunct Professor of Finance.  He is currently a Board member and Treasurer of the Asperger's Association of New England, a member of the Chief Executives' Club of Boston and Financial Executives Networking Group(Co-Chair, FENG)" after member of the Chief Executives Club of Boston.  Mr. Rainville is a co-founder and past director of the Northeast Chapter of the Turnaround Management Association, and recipient of the prestigious Northeast Chapter Turnaround of the Year award.  He is a past director of the Association for Corporate Growth (Boston) and was Chairman of the Boston ACG Growth Conference.  Mr. Rainville has also served as a speaker at the MIT Leadership Forum and the MIT Enterprise Forum.