11th Annual Pathway to Platinum® Conference / October 2022
A Conference for CEOs, COOs, CFOs and Owners of Middle Market Privately Held Businesses
By Invitation Only
Ever wonder why one company is valued higher than another?  Neptune Advisors will show you an innovative approach to take your company to the next level:  your "Pathway to Platinum®."
WHY ATTEND:
Gain a competitive edge that will differentiate your company in the marketplace.
Identify the critical success factors for profitable growth and the efficient use of capital.
Develop an action plan to implement strategic and tactical recommendations that will improve your company's performance.
Establish valuable connections with your peers.  Gain wisdom from the shared experiences of others.
SAMPLE CONFERENCE TOPICS
Creating a High Performing Company
Enterprise Risk & Cybersecurity: What Every CEO Should Know and Do
The Best Boards Are Future Looking
Write the Book You Want to Read
Mergers and Acquisitions as a Weapon
INSTRUCTORS
Larry Siff, CEO
Ken Sadowsky, "Beverage Whisperer (Forbes)"
CONFERENCE REGISTRATION
$1,895    Attendee Registration
$1,495    Early Registration (Available through August 15, 2021)
Please contact Laura Biringer, Conference Director, at lbiringer@neptuneadvisors.com.
All meals included. Hotel registration is separate.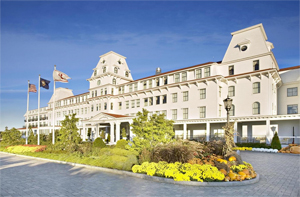 CONFERENCE HOTEL
Wentworth by the Sea
This elegant oceanfront hotel and spa is 3.4 miles from Portsmouth's historic Market Square and 3.7 miles from the Seacoast Science Center.
For information on Neptune Advisors' policies on safety protocols for in-person events, please click here.
FOR MORE INFORMATION CONTACT:
Laura Biringer, Conference Director, at lbiringer@neptuneadvisors.com
 Quotes from Conference Participants:
"As a current Board Director and former CEO, I found the program Pathway to Platinum® quite unique. It has a great blend of: outstanding topics-accompanied by seasoned executives in attendance. Best of all was the structure which promoted discussion among participants on specific useful and thought provoking topics that enabled participants to share experiences and learn from each other."

Ellen Richstone, Board Director
"As a CEO, I have attended many conferences. Unlike other conferences, 'Pathway to Platinum®' focused on the essential, practical, 'actionable' steps needed to grow my company and maximize its value. The conference helped me to prioritize the 'next steps' and renewed my confidence in our ability to achieve sustainable growth."

Michael Sweat, Chief Executive Officer
Odyssey Systems Consulting Group
"The biggest benefit was the opportunity to take a step back from the daily routine and evaluate strategic issues within the context of a well presented framework, and then to be able to reflect on those issues with the wisdom of other seasoned CEOs.  I highly recommend it!"

Chris Lake, Chief Executive Officer
Schodia, LLC
"Our participation in the "Pathway to Platinum®" conference was both substantive and thought provoking. The program helped us make a significant difference in understanding our company's value and potential. We came back from the session with renewed commitment to improve operations with better focus on increasing the value of our company. Each segment of the program was professionally presented. Our time spent was well worthwhile and a good investment."

Michael D. Sleeper, Chief Executive Officer

Imperial Distributors, Inc.
"I really enjoyed myself at the "Pathway to Platinum®" conference.  I am actively working with a CEO thinking about both succession planning and buying out his partners, your conference helped me to think about several strategic issues we were facing. Thanks for putting it together; I hope you do it again next year."

Brad Harkavy, President    
Harkador Partners
"Meeting with Neptune Advisors gave me the singular focus of viewing our business from a Sellers' Perspective.  While it may seem like a very simple shift in thinking, Neptune Advisors is able to connect this perspective to the many processes and measures of your business to show you how to maximize your valuation from both a strategic and financial perspective. This sort of laser focus allows you to prioritize what you need to do to ready your business for an exit.   Neptune gives perspective through a process to prioritize your ultimate profitability…an exit!"

Robert Craig, Chief Financial Officer
Food Should Taste Good (sold to General Mills)
Save
Save
Save