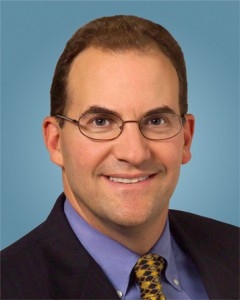 Lawrence Siff is the founder and CEO of Neptune Advisors, LLC.
Lawrence Siff is the CEO of Neptune Advisors, a consulting firm focused on strategically positioning middle market companies for accelerated growth. Mr. Siff has advised hundreds of CEOS and Boards on maximizing corporate value. He is the Founder of the Annual Pathway to Platinum Conference designed for CEOS to share best practices in management and oversight. Mr. Siff, a National Association of Corporate Directors (NACD) Board Leadership Fellow, currently serves on the Board of Directors of Jones & Vining and Mason Companies, Inc. and is an Industry Advisor for Silverwood Partners, a boutique investment bank. Mr. Siff serves as an independent board member and is the Chair of Strategic Planning, Investment, Compensation and Benefit Committees. He is a Trustee of the Museum of Science (Executive Committee), Chairman of the Asia-America Chamber of Commerce, a Founder of the Private Director Association of New England, a Director of the New England Business Association, a member of the MA Senate Business Advisory Council, a Director of the Two Ten International Foundation (Executive Committee) and the Winsor School Corporation. Mr. Siff is the past Chairman of the Brimmer and May School and a past Director of the Association for Corporate Growth (ACG).
Prior to Neptune Advisors, Mr. Siff was Principal and Managing Director of Gordon Brothers Group, a $50 billion investment and transaction advisory firm. At Gordon Brothers Group, Mr. Siff founded the consumer products and branding businesses, which grew to become two of the firm's largest divisions. As its Director of Strategic Acquisitions, he led acquisitions ranging from $5 million to $1.2 billion. Mr. Siff served on the Executive Committee and was an advisor to GBMP, an equity and debt fund. Over his 30‐year career as a growth‐oriented corporate executive, Mr. Siff led manufacturing, technology, consumer, wholesale and retail businesses. He was the President and CEO of Babystripes, Inc., an online retailer of luxury baby gifts, and the President and CEO of Cherry Tree Products, Inc., a manufacturer, wholesaler and retailer of high‐end children's clothing. Mr. Siff was the President and CEO of Ambassador Shoe, B‐W Footwear Inc. and B/W/A International, where he established operations at 38 factories in 9 countries and successfully sold the company to strategic acquirers. Mr. Siff began his career at Procter and Gamble where he created the Wholesale Club Division which today accounts for over $3 billion in sales.
Mr. Siff is a recognized expert in corporate governance. Most recently, he has been a speaker at the National Directors Institute (Chicago), The Society of Corporate Secretaries and Governance Professionals (NYC), the Chief Executives Officer's Club (Boston), and the Asia America Chamber of Commerce (Boston). Mr. Siff has been a speaker for Morgan Stanley Smith Barney (NYC), Armanino McKenna Technology Forum (San Francisco) and a lecturer at Brandeis University International Business School, Babson Olin Graduate School of Business and Harvard Business School. He has been an Instructor for Pinnacle Solutions Exit Planning Advisor Certification and a contributor to Forbes. He graduated magna cum laude from Brown University and the Executive Program at Dartmouth's Amos Tuck Business School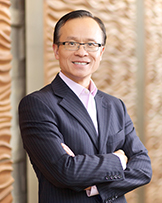 James C. Lam is President of James Lam & Associates, a Wellesley-based risk management consulting firm he founded in 2002. He works with corporate directors and executives across all industry sectors, including global banks, asset management firms, energy firms, multi-national corporations, regulatory agencies, and non-profits. In a Euromoney survey, James was nominated by clients and peers as one of the world's leading risk consultants. He previously served as Founder and President of ERisk, a start-up that provided cloud-based risk solutions to banks, insurance companies, and energy firms. James also served as Partner of Oliver Wyman, where he founded and led the enterprise risk solutions practice. Credited as the first ever Chief Risk Officer (CRO), James served in that capacity at Fidelity Investments with corporate risk oversight responsibility for Fidelity's 40 institutional and retail businesses globally.
James is also an active public and private company director. He is a director of E*TRADE Financial, where he serves as Chairman of the Risk Oversight Committee. He is also an independent director of RiskLens, Inc., where he serves as Chairman of the Audit Committee. James was named to the NACD D100 in 2017 and 2018 as one of the 50 most influential directors of the year.
He is the author of Enterprise Risk Management (Wiley, 2003; second edition, 2014), which has ranked #1 best-selling among 25,000 risk management titles on Amazon. The book has been translated into Chinese, Indonesian, Japanese, and Korean. His latest book, Implementing Enterprise Risk Management, was published by Wiley in 2017. For three years (2005, 2006, and 2008), Treasury & Risk Management magazine named him one of the "100 Most Influential People in Finance." In 1997, James received the inaugural "Risk Manager of the Year" Award from the Global Association of Risk Professionals.
James graduated summa cum laude with a B.B.A. from Baruch College in 1983 and received an M.B.A. with honors from UCLA in 1989. He was appointed Senior Research Fellow at Peking University and has taught MBA classes at Babson College. He has guest lectured at Harvard Business School as the subject of a HBS case study. James is an NACD Board Leadership Fellow and is on the NACD faculty for their board training courses. He is also on the Carnegie Mellon University faculty for their CRO Executive Certification Program.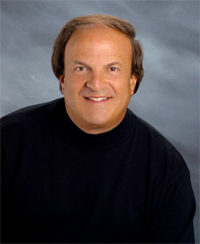 Larry Gulko is a brand architect and strategist, CEO whisperer, keynote speaker, media personality, and entrepreneur with a track record for positioning an eclectic range of brands to compete more effectively in today's rapidly evolving and ever-changing global business environment.
Larry founded and moderates the annual CEO Brand Leadership Roundtable at the Harvard Business School, now celebrating its 12th year. This popular business program has showcased over 45 CEOs 'brand champions' of best-selling brands and category leaders, i.e., Delta Air Lines, Dunkin' Brands, Ritz-Carlton, Keurig, Greg Norman, NBC Sports, PGA of America, Girl Scouts of the USA, Joseph Abboud, Zumba, Newman's Own.
He and Roger Berkowitz, CEO of Legal Sea Foods, host Name Brands. This CBS Boston /WBZ-TV brand leadership podcast series showcases iconic leading brands and their CEOs who share their insight and nuggets of wisdom to creating and building leading brands, enhancing customer loyalty, and driving brand performance and growth.
Larry created BRAND: NEW DAY, the only private one-day brand building and marketing strategy retreat designed specifically for individual companies looking to take a fresh look at their brand and determined to take it to the next level. This company-focused program is based on a proven concept he originally created in tandem with the Disney Institute. CEOs and their senior management teams describe this one-of-a-kind amazingly interactive brand building retreat as 'an experience unlike any other.'
A sought-after thought leader, Larry has delivered over 75 keynotes. He was the commencement speaker at the Hult International Business School. Larry is a MassChallenge business mentor and judge and has lectured at the Babson College Graduate School of Business and Babson Executive Education Program.
Larry is an advisor to C-level executives and has served on boards and committees including Babson Connect: Worldwide, ASAE & The Center for Association Leadership, The American Marketing Association, The George Washington University, and Boston Children's Hospital.
For 20 years, his brand consultancy and marketing communications agency, Gulko & Company, engaged the Fortune 500, middle-market companies, entrepreneurial ventures, and non-profit organizations.