Ray Ritter, Senior Advisor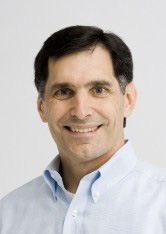 Ray Ritter is an experienced sales and operations executive for mission-critical enterprise solutions and capital equipment companies in high-tech markets such as robotics, advanced manufacturing, Cleantech and nanotechnology markets. Ray is skilled in the development and execution of business strategies and among his career highlights is a 2010 Harvard Business School case study that featured his business plan for Cambridge NanoTech.
Currently Ray provides Sales and Business Development advisory services via his Lighthouse Strategix consulting firm. There he advises SME technology companies on sales growth, business strategy and plan execution. Engagements often include market and competitive analyses, customer discovery projects, and assessment of technology and markets.
Previously, Ray was the CEO of McClellan Automation. Hired to complete a 2-year $100M contract, Ray reorganized senior staff, consolidated manufacturing facilities, restructured sales and operations, and reduced expenses by 85%.
Prior to McClellan, Ray was the President/COO/Acting VP of Sales at Cambridge NanoTech. Ray led six years of high growth achieving a combined $35M in revenue with EBITDA of $2.2M for years 2010-2011 and Inc 5000 Top-50 ranking 2009-2011 prior to its sale in December 2012.
Previously, Ray held lead sales roles as Vice President of Sales and Marketing at BlueShift Technologies, a venture-backed advanced manufacturing solution provider, and Vice President of Sales and Marketing at CCS Technologies (acquired by Brooks Automation) a provider of manufacturing equipment test solutions.