Laura Biringer, Conference Director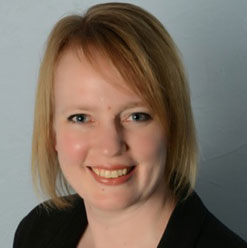 Laura Biringer is an experienced conference and event manager with extensive experience producing high-level, attendee-focused events, working across many sectors including technology, media, organization development, medical/pharmaceutical, scientific and non-profit.
Most recently, Laura worked as an Onsite Event Manager for several companies, executing events across the country in the technology and pharmaceutical fields. She was the Production Manager for the Nantucket Wine Festival for two consecutive years, planning and overseeing a series of 65+ events over the festival each May. She has also worked as Operations Manager for Outside the Box Boston, a six-day performing arts festival that takes place in Boston in July.
Previously, Laura spent five years as an Event Planner at IDG Enterprise, a B2B media company, where she managed 70+ events each year, including C-Suite executive networking conferences, trade shows, and gala awards programs. She also worked as Assistant Meeting Manager for the American Association for Thoracic Surgery, and Event Operations Manager at Linkage, managing two annual conferences on organizational development. She spent five years at Michael P. Wasserman, Inc., an event planning company in Boston, where she worked on a variety of events, including the Democratic National Convention, Hub on Wheels Bike Festival & the Mayors Cup professional bicycle race, Taste of Boston, and many more.
Laura is Director of Operations for the Par Fore the Cure, an all-volunteer charitable group that raises money for cancer research through the Jimmy Fund and the Dana-Farber Cancer Institute, through an annual gala and golf tournament. Laura graduated cum laude from Northeastern University in Boston.